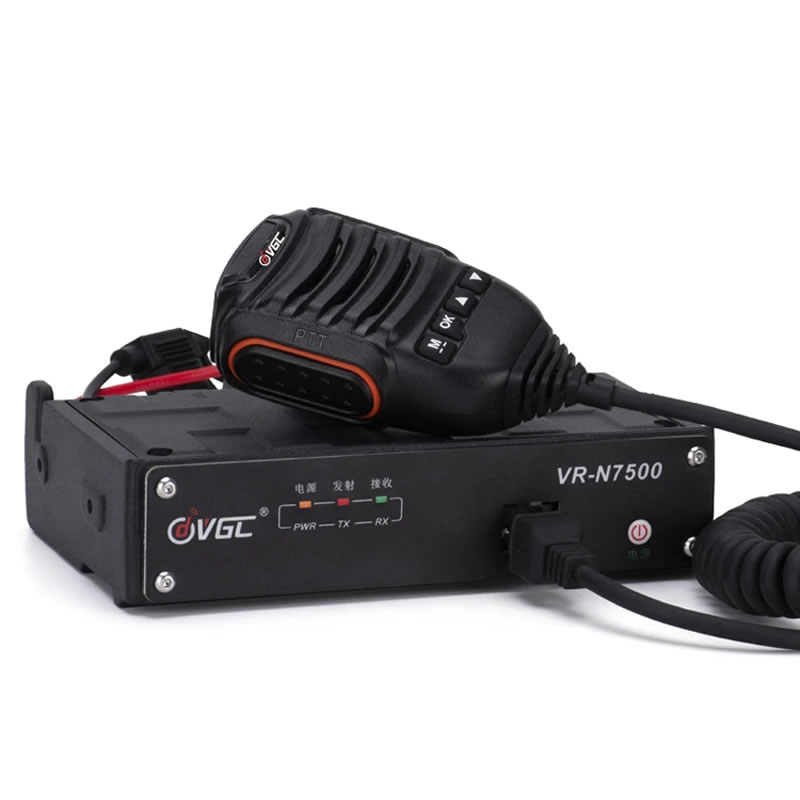 Description
The world of ham radio is evolving, and the Vero VR-N7500 is at the forefront of this change. This brand new 50 watt VHF/40 watt UHF "headless" ham transceiver is not just a radio; it's a revolution in amateur radio technology.
Unlike traditional ham radios, the VR-N7500 is designed to use a smartphone as a control panel. The main unit can be installed in the trunk of your car, and your mobile phone connects to it via Bluetooth. This setup allows for hands-free intercom communication through the Bluetooth PTT.
The VR-N7500 is not just about hardware; it's also about connectivity. It can connect to various Bluetooth 2.0+ accessories, including Bluetooth PTT, headset, speaker microphone, and even your cell phone for programming the radio.
One of the standout features of the VR-N7500 is its ability to create a network channel in the app and invite friends to join, no matter where they are in the world. Whether they're using a mobile phone or a walkie-talkie with the VERO N series, real-time contact is possible.
The VR-N7500 also excels in its display capabilities. The main screen shows your present location on a map (which it can also feed into the APRS system), the frequency for TX, and what it's connected to. When you turn your phone from portrait to landscape mode, the frequency will show. The red TX indicates when set on one memory. When set on two memories, one will be Red (Tx) and the other Black.
In conclusion, the Vero VR-N7500 is more than just a ham radio; it's a leap forward in amateur radio technology. With its unique design and advanced features, it offers a new way to experience ham radio. Whether you're an experienced ham operator or new to the hobby, the VR-N7500 offers something for everyone.
Gallery
Transmitter
| | |
| --- | --- |
| Maximum RF output (watts): | 50 |
Physical
| | |
| --- | --- |
| Weight (g): | 2000 |
| Connectors: | SO239, Microphone, Speaker Out |
Meta
| | |
| --- | --- |
| Also known as: | Retevis RT99 |
| Year of release: | 2020 |
| Reviews available: | eHam reviews |
Resources