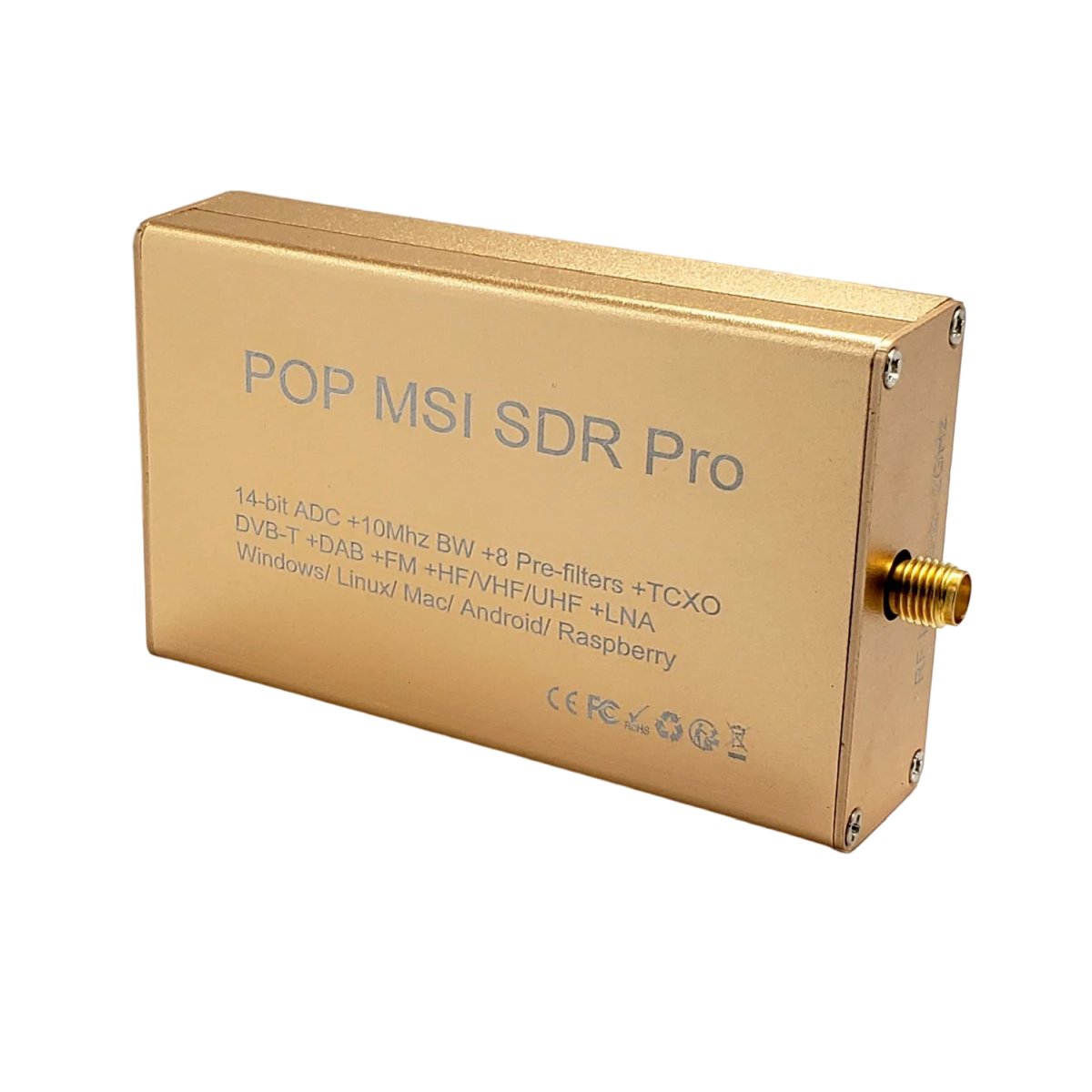 Description
The Foxwey FSP1A-Pro is a software defined radio (SDR) device that uses the MSI 001 and MSI 2500 chips. This device is essentially a clone of the SDRplay RSP1a, and has been designed with a focus on versatility and performance, offering a wide range of features that make it a valuable tool for anyone interested in radio frequency exploration.
The FSP1A-Pro operates within a frequency range of 10KHz-2GHz. It uses a single SMA antenna connector and has an antenna impedance of 50 Ohms. The device typically consumes around 185mA of current. It uses a USB type C connector for power and data transfer, and it has a reference 0.5PPm 24Mhz TCXO. There is also a version of this device that has 5 independent antenna inputs. The 5 port version does not include the Low Noise Amplifier, so be aware of this when ordering.
The FSP1A-Pro is designed for portable operation, eliminating the need for a separate up-converter. It is suitable for monitoring ISM/IoT/Telemetry bands under 2 GHz and covers all frequencies from experimental LF through HF, VHF, and UHF. The device works with popular SDR software including SDRplay's SDRuno (and their API), GNU radio, HDSDR, CubicSDR, SDR#, and SDRconsole. It also has an ExtIO based plugin available and is compatible with Mirics Radio & TV software.
The FSP1A-Pro offers continuous coverage from 10 kHz to 2 GHz and up to 10 MHz visible bandwidth. It is powered directly by the USB cable with a simple type C socket. Unlike many other devices that use 8-bit ADC silicon technology, the FSP1A-Pro uses 14-bit ADC silicon technology. It also features eight built-in front-end pre-selection filters and a software-selectable (On/Off) Low Noise Amplifier (single port version only). The device comes in a rugged metal case that provides RF shielding.
In conclusion, the FSP1A-Pro is a versatile and high-performing software defined radio device that offers a wide range of features and benefits for users.
Gallery