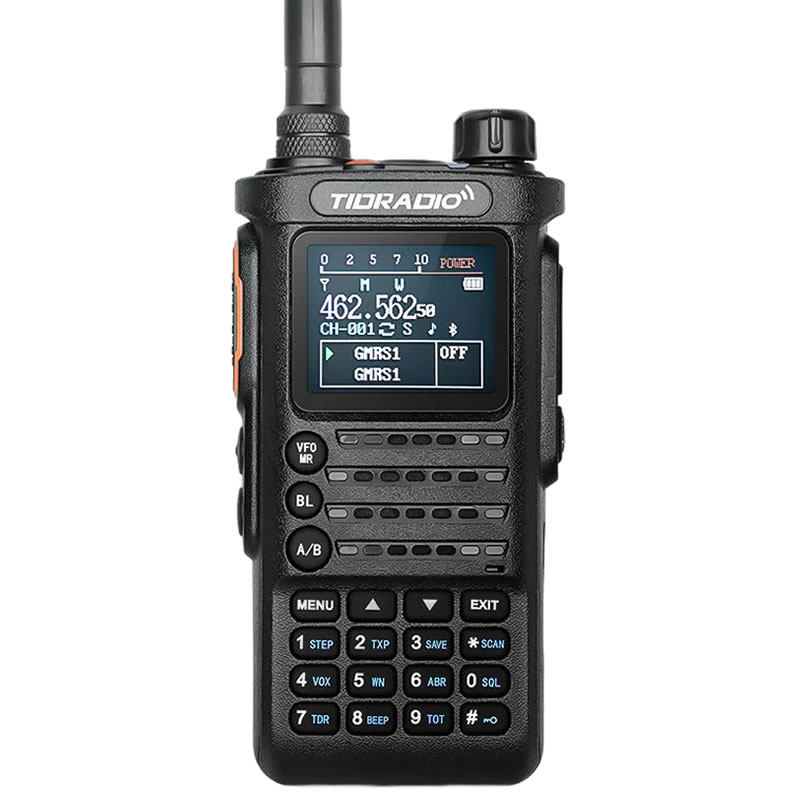 Description
The Tidradio TD-H8 seems like an interesting choice. It has some handy features that make it easy to use, such as programming over Bluetooth via your phone.
One cool thing is that the software can update itself wirelessly. As a new ham radio operator, being able to keep everything up to date without hassle is a big plus. No more trying to figure out manual updates or downloads. It just happens automatically in the background.
Programming frequencies is also a breeze thanks to Bluetooth. You just hook it up to your phone and use the app. It takes mere seconds too, which is perfect when you out in the field and need to switch things up.
Battery life is stellar on this radio too. With that 2500mAh battery, you'll get well over two days of regular use between charges. When you're operating mobile that kind of life is important. Nothing worse than your radio crapping out right in the middle of a contact.
Range is good as well since it comes with a high gain antenna. And of course, it has all the standard features you'd expect like dual bands, dual watch, DTMF, scanning functions, and so on.
Overall the Tidradio TD-H8 looks like a slick radio package. The focus on convenience and longevity through features like self-updating software and strong batteries is very appealing. It seems like a radio that would be a handy companion both at home and in the field.
Gallery
Transmitter
| | |
| --- | --- |
| Minimum RF output (watts): | 0.5 |
| Maximum RF output (watts): | 10 |
Power
| | |
| --- | --- |
| Battery voltage: | 3.7 |
| Battery capacity (mAh): | 2500 |
Physical
| | |
| --- | --- |
| Connectors: | SMA, Microphone, Speaker Out, USB Port |
Meta
| | |
| --- | --- |
| Also known as: | Tidradio H8 |
| Year of release: | 2023 |
Resources