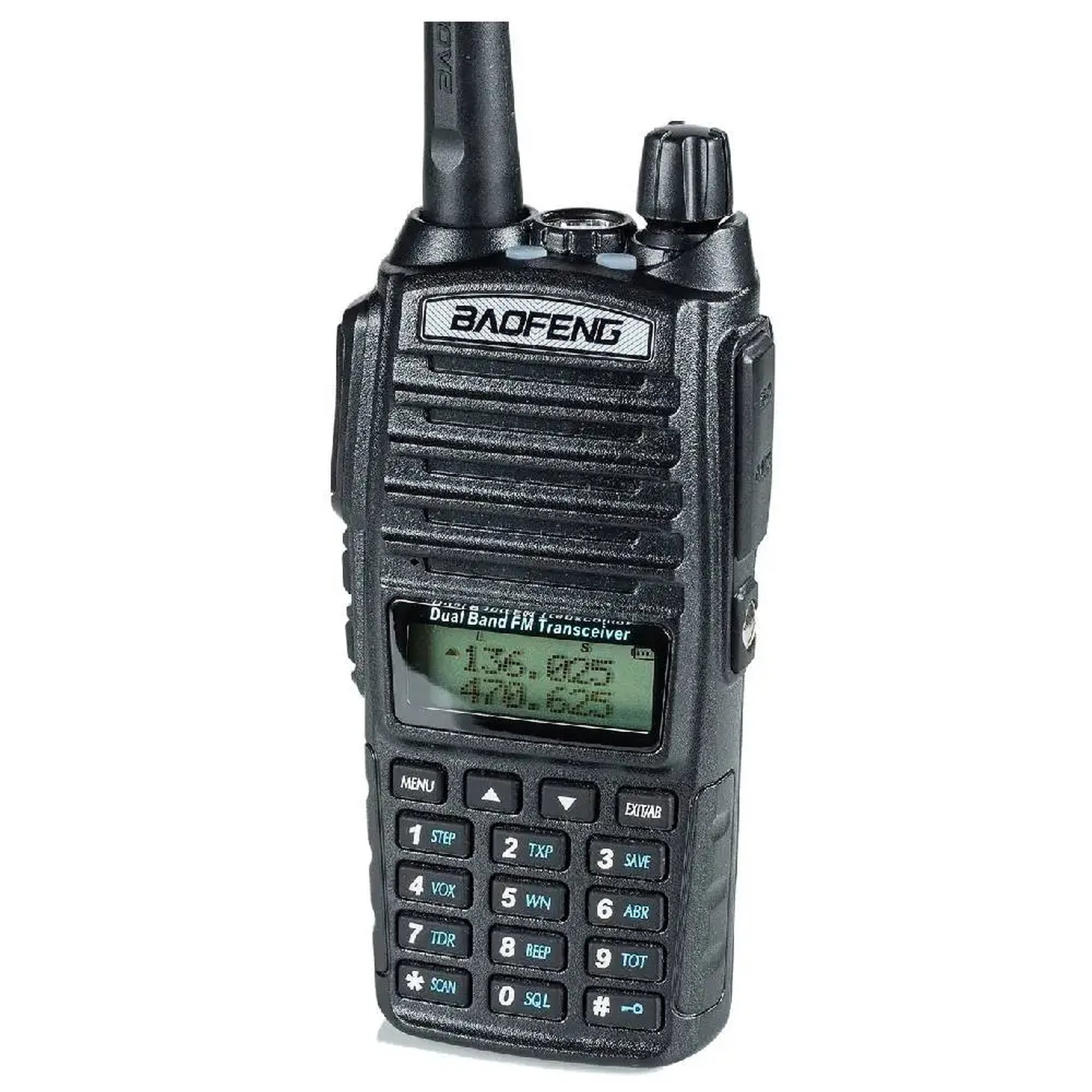 Description
The BaoFeng UV-82HP is a high-power, dual band (VHF/UHF) radio. It is the first seven-watt model in the UV-82 series, and it integrates power, durability, and features into an updated package.
The UV-82HP is equipped with a high output chip that enhances its power capacity. This chip is mounted on the UV-82 platform, which is known for its ruggedness and commercial-grade build.
One of the notable attributes of the UV-82HP is its audio quality. The device delivers clear and loud audio output (1 watt). It also features a commercial keypad arrangement for ease of use.
The UV-82HP stands out in terms of customization. It offers four options for changing the tone burst, a first for BaoFeng radios. These options include 1000 hz, 1450 hz, 1750 hz, and 2100 hz tone bursts. This unique firmware allows users to have full control over their device.
Another distinctive feature of the UV-82HP is its programmable dual or single push-to-talk button. Users can set their push-to-talk preferences for the side key via software. This feature provides flexibility in choosing between the traditional UV-82 dual push-to-talk or the basic single push-to-talk operation.
The BaoFeng UV-82HP offers a combination of power, portability, and affordability for users seeking a high-quality handheld radio. In conclusion, the BaoFeng UV-82HP is a noteworthy addition to the market of two-way radios. Its unique features and customization options make it a viable choice for radio enthusiasts.
Gallery
Transmitter
| | |
| --- | --- |
| Minimum RF output (watts): | 1 |
| Maximum RF output (watts): | 8 |
Power
| | |
| --- | --- |
| Battery voltage: | 3.7 |
| Battery capacity (mAh): | 1800 |
Physical
| | |
| --- | --- |
| Width (mm): | 58 |
| Height (mm): | 110 |
| Depth (mm): | 32 |
| Weight (g): | 214 |
| Connectors: | SMA, Microphone, Speaker Out |
Meta
| | |
| --- | --- |
| Also known as: | Baofeng UV-82 |
| CHIRP compatible: | Yes |
Resources