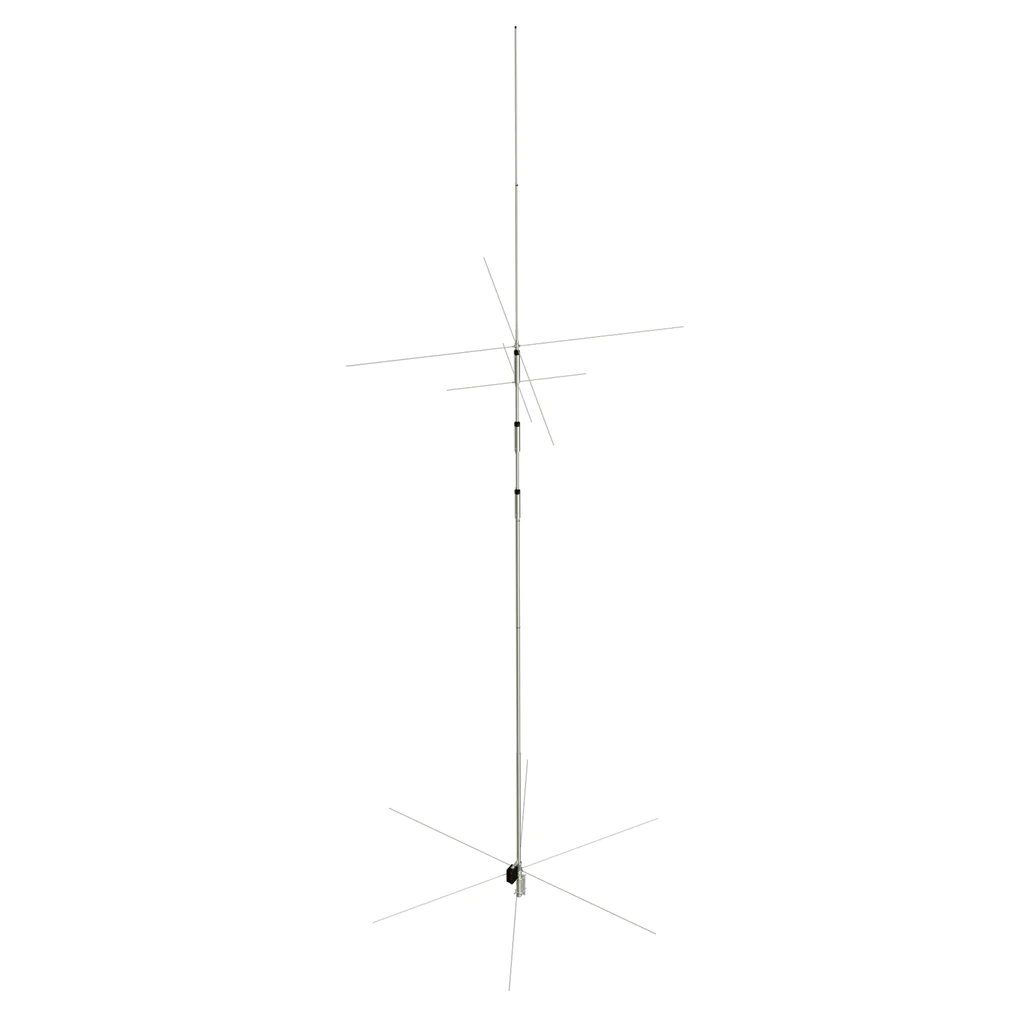 Guide Price
| | |
| --- | --- |
| RRP ($): | 343 |
| RRP (£): | 275 |
| RRP (€): | 320 |
Buy
Description
The Xiegu VG4 is a 4-band ground plane antenna made of weather-resistant aluminum alloy. It covers 40m, 20m, 15m, and 10m bands through automatic band switching performed by a single coax cable feed.
The antenna requires no radials or additional grounding, as its design incorporates an effective internal counterpoise. It is a lightweight yet durable antenna that is easily installed on homes, condos, vehicles or in small spaces.
Key features include top and end loading techniques that allow efficient operation across each band despite the antenna's compact size. Parallel resonators maximize vertical element efficiency, while capacitive loading on the lower bands reduces the required height.
The user can manually trim the antenna to tune within their desired frequency range on each band. Through fine-tuning, the best SWR can be achieved. Band selection is automatic once the operator switches bands on their radio.
The VG4 is rated to withstand high wind environments without requiring guying. After standard installation, it has been tested to resist winds up to category one hurricane strength. An anti-oxidation coating on the aluminium alloy construction provides resistance to outdoor weather conditions.
Gallery
Physical
| | |
| --- | --- |
| Length: | 7.8m |
| Weight (g): | 7kg |
| Connectors: | SO239 |