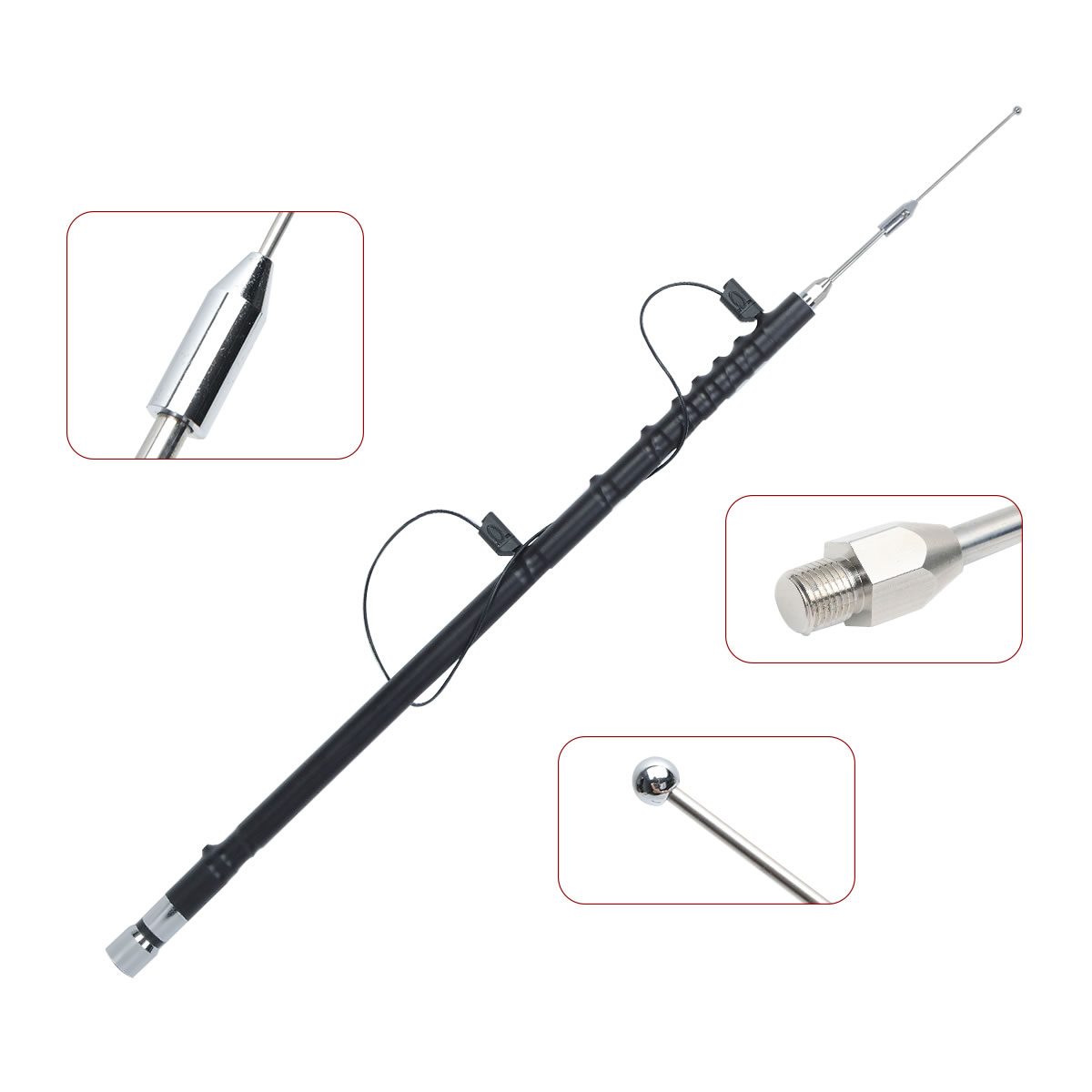 Description
The Abbree HF-3 is a high performance mobile/portable antenna that covers HF bands from 3.5-50 MHz (80 meters through 6 meters).
It connects with a standard UHF PL-259 male connector. Band selection is achieved by inserting the supplied wire lead into the appropriate socket on the base coil. The 9-section telescopic whip can then be finely tuned for each chosen frequency.
Key specifications:
– Max power handling: 200 watts
– Impedance: 50 ohms
– Wide frequency coverage from 3.5-50 MHz across multiple HF/VHF bands
– Telescoping whip with 9 tuning sections for optimal frequency adjustment
– Easy band selection using replaceable wire leads inserted into base coil sockets
This high quality portable mobile antenna provides wideband performance across most amateur radio bands from a single connection point in your vehicle.
Gallery