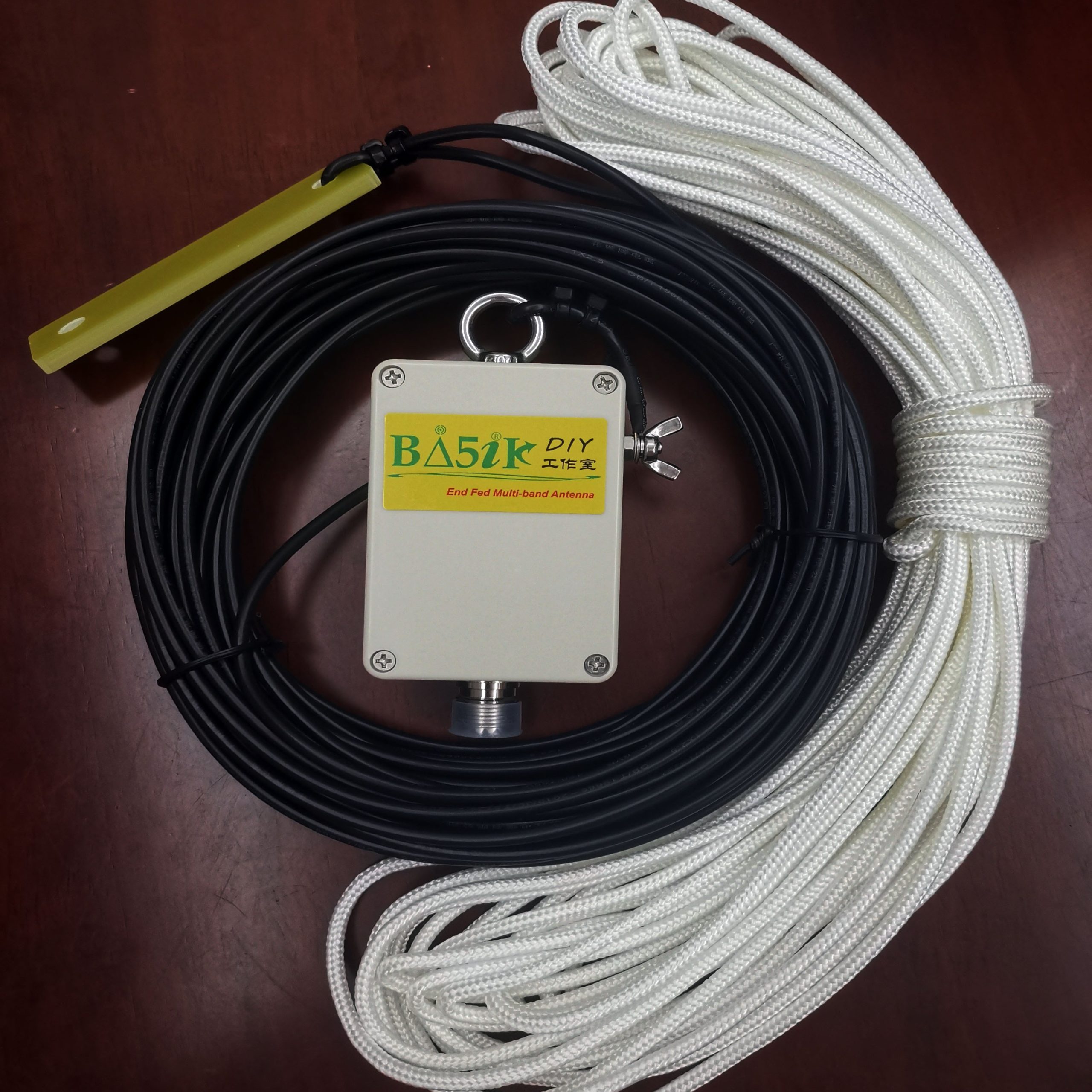 Guide Price
| | |
| --- | --- |
| RRP ($): | 49 |
| RRP (£): | 40 |
| RRP (€): | 46 |
Buy
Description
The BA5IK End Fed Half Wave is a four-band end-fed antenna with a very wide working bandwidth compared to other antenna types.
On the 40m band it operates as a half wavelength, the 20m band as a full wavelength, 15m as a 1.5 wavelength, and the 10m band as two full wavelengths. All four bands achieve natural resonance with high radiation efficiency, making this a suitable entry-level antenna for amateur use without any trimming required.
The matching is done using a high-ratio balun, which introduces some loss due to the turns ratio and magnetic flux density. As such, this antenna is best suited for light duty by beginners, as well as SDR reception, rather than continuous long-term transmission.
The ferrite ring used helps reduce losses to a minimum. In testing, 100W SSB transmission was safely achieved for 30 minutes, exceeding the normal 10 minute limit of standard baluns under continuous operation. Made of 2.5mm pure copper multi-strand wire for durability in outdoor use, with a total length around 20 meters.
It can be erected horizontally, diagonally or vertically.
Gallery
Physical
| | |
| --- | --- |
| Length: | 20m |
| Connectors: | SO239 |
Meta
| | |
| --- | --- |
| Also known as: | EFHW, End Fed Dipole |
| Year of release: | 2021 |