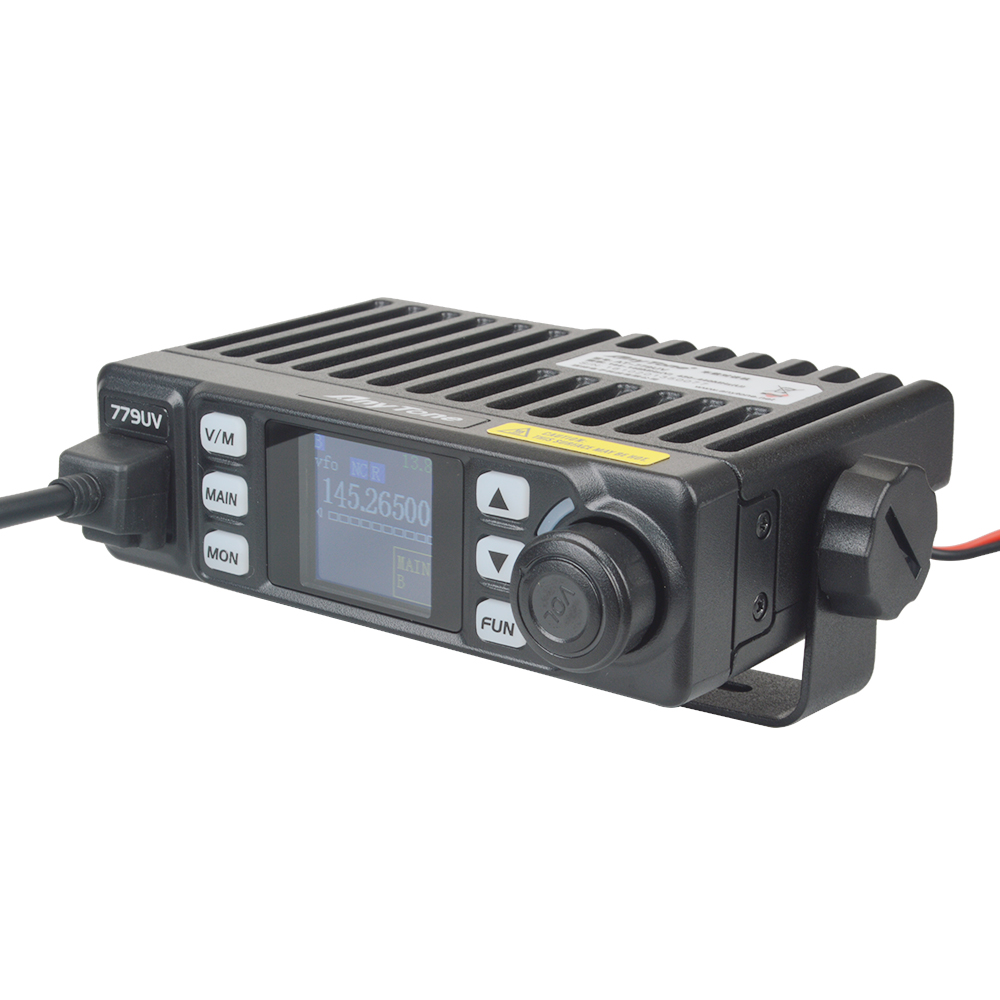 Description
The AnyTone AT-779UV Dual Band Mini Mobile Radio is a compact and rugged mobile radio. This device is not just another mobile radio; it's a reliable companion for all your communication needs.
One of the key features of this device is its memory. With default power set at 10 watts, it's perfect for those who need a powerful yet manageable device. The radio also boasts a 1.44-inch Colour TFT display, making it easy to navigate through its features.
But that's not all. The AnyTone AT-779UV also offers CTCSS, DCS, and DTMF, settings for each channel. This means you can customize your communication preferences to suit your needs. Additionally, it has a compander function for improved weak signal intelligibility.
The package includes the dual band radio, handheld microphone, mounting bracket and screws, power cable fitted with a cigar lighter plug, user guide, and USB programming lead. All these components ensure that you have everything you need to get started.
Please note that there are 4 versions of this radio that cover different bands:
AT-779 – 4m band
AT-779U – 70cm band
AT-779V – 2m band
AT-779UV – 2m/70cm dual band
In conclusion, the AnyTone AT-779UV Dual Band Mini Mobile Radio is more than just a communication device; it's a tool that enhances your amateur radio experience. Its compact size and robust features make it an excellent choice for both new and experienced operators.
Gallery
Transmitter
| | |
| --- | --- |
| Minimum RF output (watts): | 5 |
| Maximum RF output (watts): | 25 |
Physical
| | |
| --- | --- |
| Width (mm): | 124 |
| Height (mm): | 36 |
| Depth (mm): | 101 |
| Connectors: | SO239, Microphone, Speaker Out |
Meta
| | |
| --- | --- |
| Also known as: | Radioddity DB20, Retevis RA25 |
| Year of release: | 2021 |
| Reviews available: | eHam reviews |
Resources